Through The Viola Project's mission to engage in conversations surrounding the empowerment of young women, we have had the opportunity to work with many organizations who share our vision of a more inclusive future. We encourage you to check them out!
The Viola Project is partially supported by generous grants from the following organizations:
- The Illinois Arts Council Agency through Federal funds
- CityArts Grant from the City of Chicago Department of Cultural Affairs & Special Events
- Chicago Foundation for Women
- The Young Leaders Fund of the Chicago Community Trust
- The Arbonne Foundation
- The American Association of University Women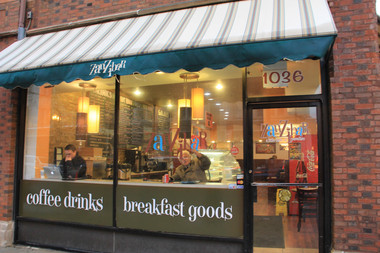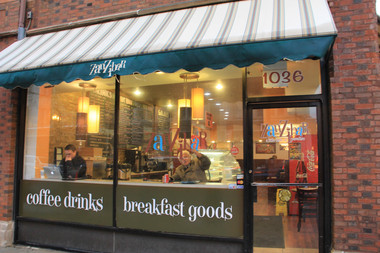 Babes With Blades Theatre Company
Babes With Blades Theatre Company uses stage combat to place women and their stories center stage
The Chicago Community Trust is a community foundation dedicated to improving our region through strategic grant making, civic engagement and inspiring philanthropy. The Viola Project received a grant through the Young Leaders Fund.
Chicago Foundation for Women is a grantmaking organization dedicated to increasing resources and opportunities for women and girls in the greater Chicago area. To support our philanthropy, the Foundation promotes increased investment in women and girls, raises awareness about their issues and potential, and develops them as leaders and philanthropists.
The Chicago Literacy Alliance is an association of agencies operating in and around the city to help meet literacy needs for people of all ages and backgrounds. CLA is dedicated to increasing the combined impact of the community's literacy agencies by providing opportunities for creative and effective collaboration.
City of Chicago Department of Cultural Affairs & Special Events
This project is partially supported by a CityArts Grant from the City of Chicago Department of Cultural Affairs & Special Events
Since 2006, The Viola Project has proudly called the City Lit stage our home.
City Lit Theater is dedicated to the vitality and accessibility of the literary imagination. City Lit produces concert readings and full-stage productions of adaptations of literary material, scripted plays by language-oriented playwrights, and original material developed especially for City Lit.
Family Matters is a family-centered organization in the North of Howard neighborhood that seeks to be a catalyst for change - building and strengthening the community through programs that support personal growth and leadership.
Fonseca Martial Arts presents self defense workshops rooted in the traditional art of karate, which incorporates philosophies and applications from other martial arts as well. Participants will learn self defense key techniques like striking and blackings for building their self esteem, character, and self-confidence which improves their situational awareness in a controlled and safe environment.
This program is partially supported by a grant from the Illinois Arts Council Agency.
Illinois Caucus for Adolescent Health and FYI
The Illinois Caucus for Adolescent Health is a network of empowered youth and allied adults who transform public consciousness and build capacity of family, school and healthcare systems to support the sexual health, identities, and rights of youth.
FYI (For Youth Inquiry) runs ICAH's performance-based programs. FYI offers participatory plays and workshops that open the door to safe and engaging conversations about sexual health and sexual violence with youth audiences and offers opportunities to practice for real life.
The Improvised Shakespeare Company
Based on one audience suggestion, The Improvised Shakespeare Co. creates a fully improvised play in Elizabethan style.
IMPACT Chicago is committed to ending violence and building a non-violent world in which all people can live safely and with dignity. By teaching self-defense, IMPACT provides women and girls with the tools they need to prevent, minimize, and stop violence.
There are visceral connections between food, memory & storytelling. Knife & Fork projects often emerge from a female perspective and deal with food culture & body politics. It is Knife & Fork's ambition to transform how we think and talk about our bodies and our relationships with food.
The Nineteenth Century club strengthens the community through cultural enrichment, learning, and fellowship open to all; opportunities for philanthropic and collaborative community endeavors; and provision of our Landmark building for community activities and social impact
The Nineteenth Century Club co-sponsors our programming with Oak Park.
Oak Park Festival Theatre celebrates Oak Park's historic, multicultural community through exceptional theatrical productions. Rooted in Shakespeare, Oak Park Festival Theatre's commitment to producing timeless texts cultivates a shared cultural language that reveals our common humanity and creates a space for dialogue, understanding and curiosity.
Shakespeare 400 Chicago is a yearlong international arts festival in 2016 celebrating the vibrancy, relevance and reach of Shakespeare. As the world commemorates the four hundred years since Shakespeare's death in 1616, Shakespeare 400 Chicago will engage more than 500,000 Chicagoans and visitors to our City through 850 events.
Thousand Waves Martial Arts & Self-Defense Center, NFP fosters fitness, healing, empowerment and peacemaking by promoting healthy minds and bodies through violence prevention, self-defense and traditional martial arts programs for adults and children of all ages.
We love Zanzibar! Located directly across the street from us on Bryn Mawr and Kenmore, Zanzibar offers delicious coffee, baked goods, sandwiches, salads, and more! We are particularly fond of their ice cream selection -- we go every Wednesday afternoon as a group during the summer!
Hours
M-F: 7:30a-9:00p
Sun: 9:00a-9:00p